5 Bathroom Wallpapers for that Spa-Like Feel
They are totally zen!
Creators of made-to-measure wallpaper murals, Wallsauce, has carefully curated five designs that will give your bathroom that spa-like feel.
A classical William Morris design
New for summer 2021, Wallsauce has launched a collection of William Morris designs that goes beyond your traditional pattern wallpaper. The 29-piece collection comprises close-ups of his intricate designs for a bolder look.
Featuring the traditional William Morris color palette, these classic wallpaper murals are sure to offer you a luxurious bathroom.
Statement design from 19th-century art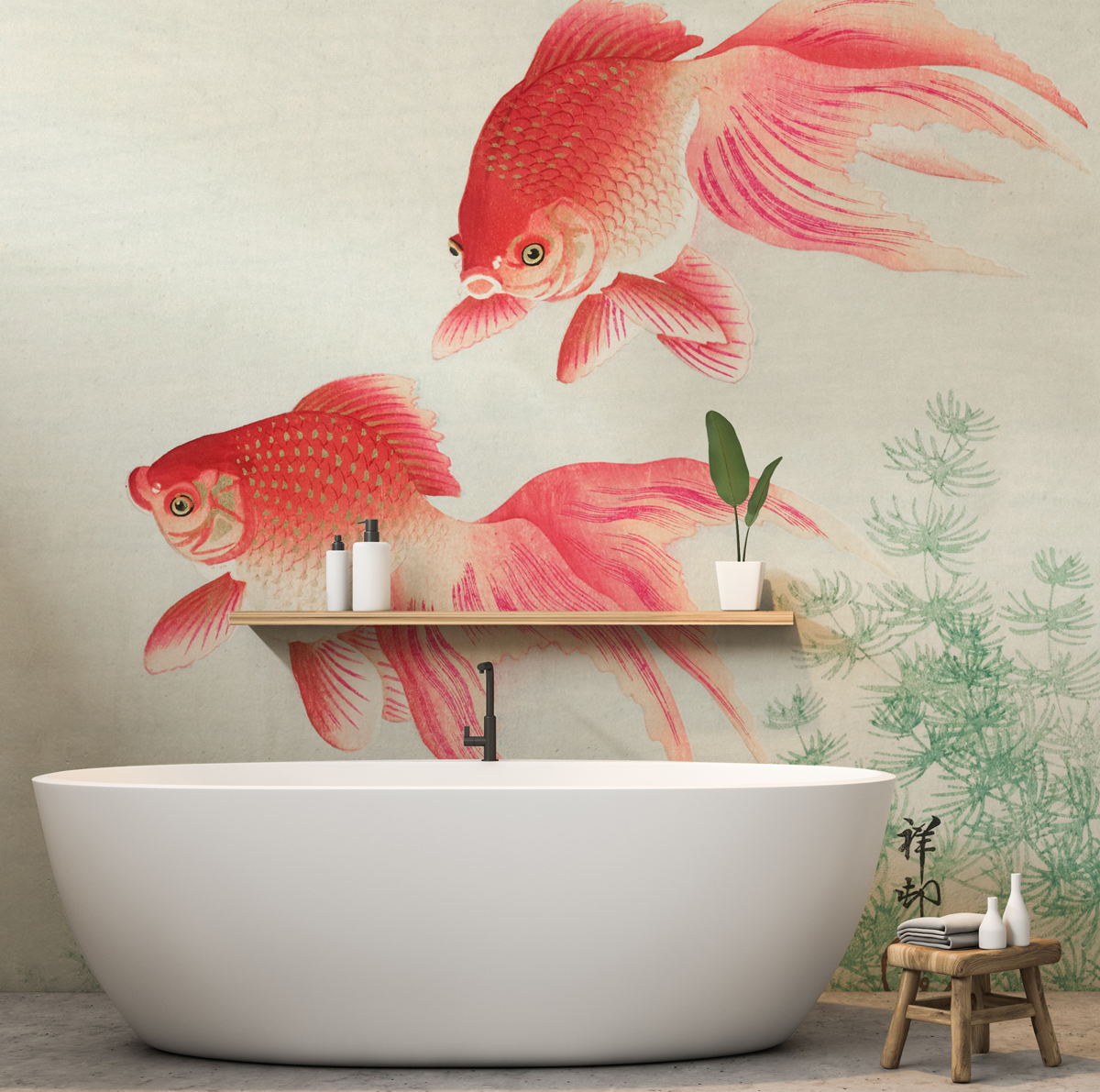 The recently updated collection of oriental wallpaper murals includes beautiful works of art by Ohara Koson. Designs like this 'Two Veil Goldfish' will offer your bathroom zen vibes. But if your style is more subtle, opt for one of his floral designs, offering the same mellow color palette.
Marble at a fraction of the cost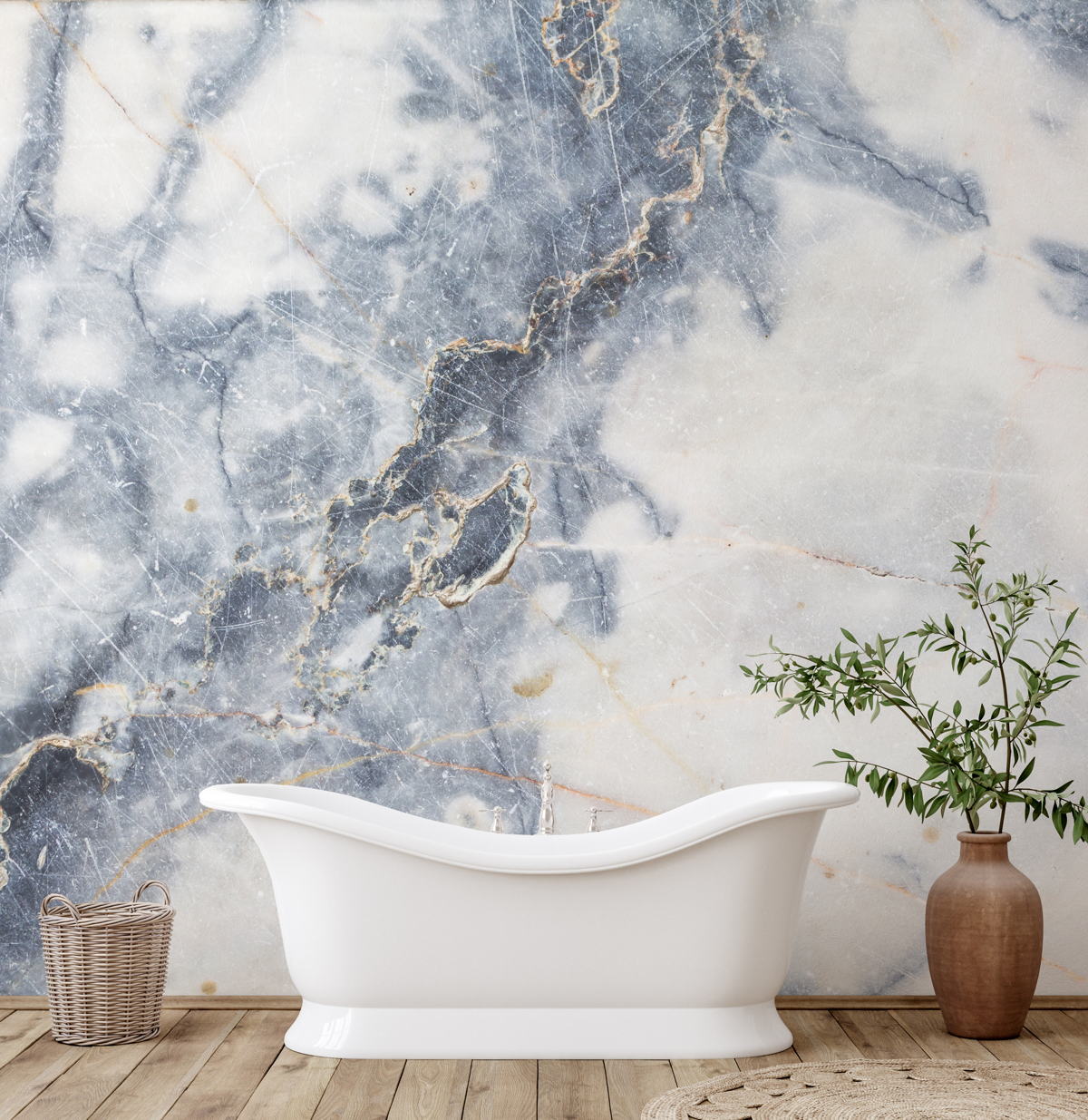 Will marble ever become outdated? We think not, but with a hefty price tag, it is not always achievable. That's why Wallsauce has brought together a realistic collection of classic and abstract marble designs. By teaming a marble design with wooden features, you can expect to create a natural, rural spa feel.
Panelling without the DIYing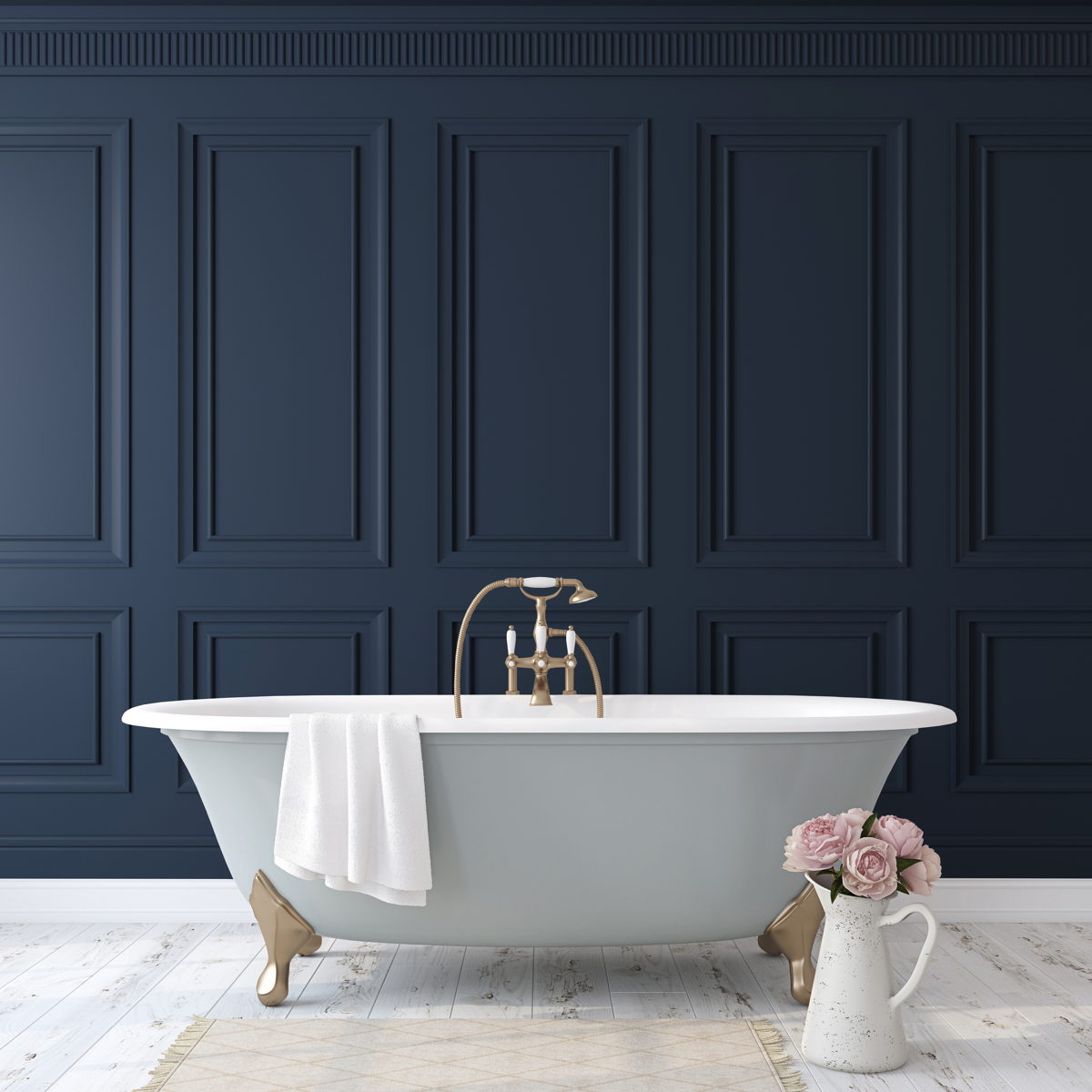 For the luxurious spa we all wish we lived in, opt for the popular panelled look. Instead of committing to attaching wood onto your walls, cheat with our expansive collection of wainscoting designs. From this regal navy design to more daring colours, they are a great way of settling out of so much DIY!
The statement spa bathroom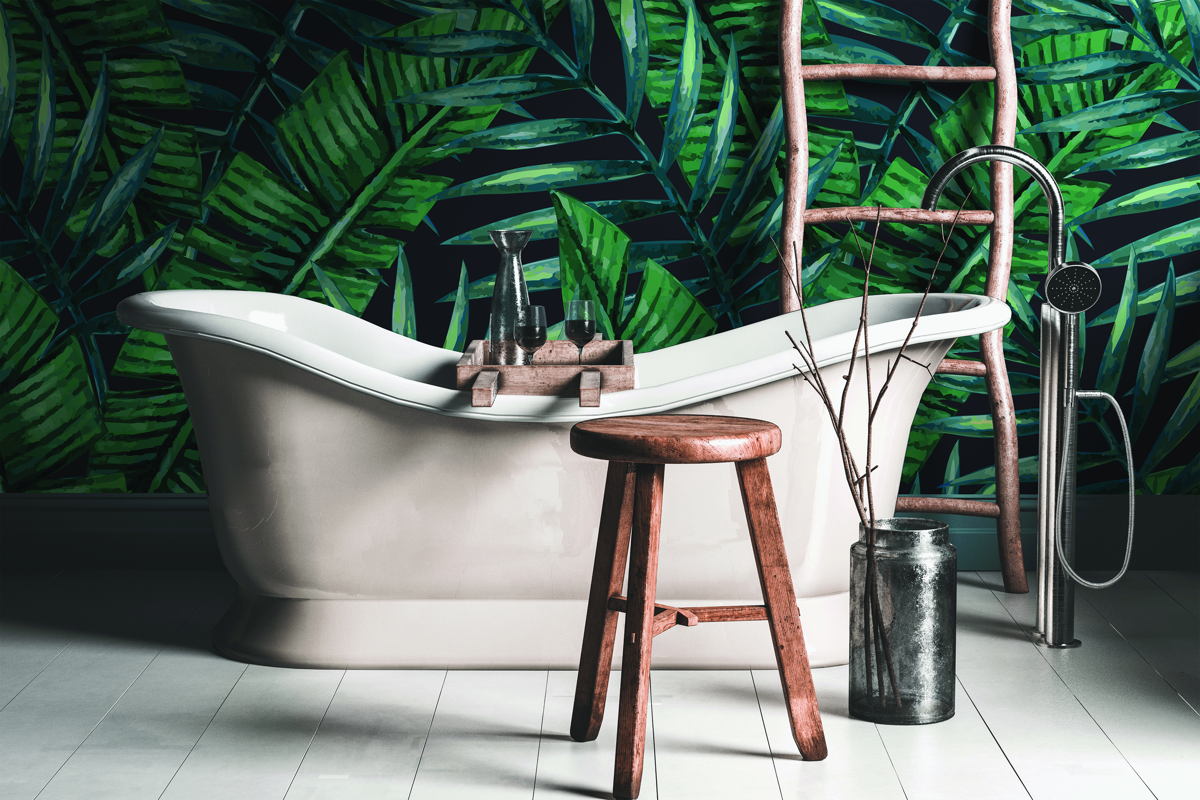 For those who dare to clash colors and patterns for a boutique-style spa bathroom, the popular jungle wallpapers could be your option. The dark designs offer a mysterious yet cozy look that will leave your guests envious.
All wallpaper murals are made to your dimensions. It is suggested that the customer opts for the 'premium' wallpaper material due to its anti-mildew properties. Bathrooms should be well ventilated to ensure a long lifetime of the wallpaper. Although wipeable, the wallpaper should be installed out of the way of any potential soaking.
To discover these designs and more, head to Wallsauce.com.
---
Notes to editor
Wallsauce ships worldwide – Prices start from $5.76/ sq ft
View the full collection: https://www.wallsauce.com/ca/
Check out our media gallery for more images: https://press.wallsauce.com/media
Nicole Yeardley Digital Marketing & Content Manager, Wallsauce.com