Deck Your Halls with Removable Holiday Wallpaper
Create the ultimate winter wonderland
This holiday season, create the ultimate winter wonderland with removable festive wall murals from Wallsauce.com.
From snowy birch trees and curious reindeer to illustrated folklore patterns and mystical landscapes, choose from a vast range of beautiful images and bring the magic of the holidays to your home.
Whether you're looking to create the North Pole for the children or are hosting fashionable parties, take your holiday decoration to a whole new level. With over 60 designs for you to choose from, you're sure to find a design for any room and any style.
Available to order on the removable peel and stick wallpaper, the Christmas murals are the perfect temporary solution for creating impressive festive décor. Simply choose your favorite design, enter your dimensions and select the option for 'peel and stick' wallpaper.
Once your made-to-measure holiday backdrop arrives, simply ensure your wall is smooth and clean, peel off the backing and stick each panel to your wall. Should you ever wish to remove it, peel it off and see your wall return to how it was.
Go ahead and bring the holiday magic to your home with a festive wallpaper mural.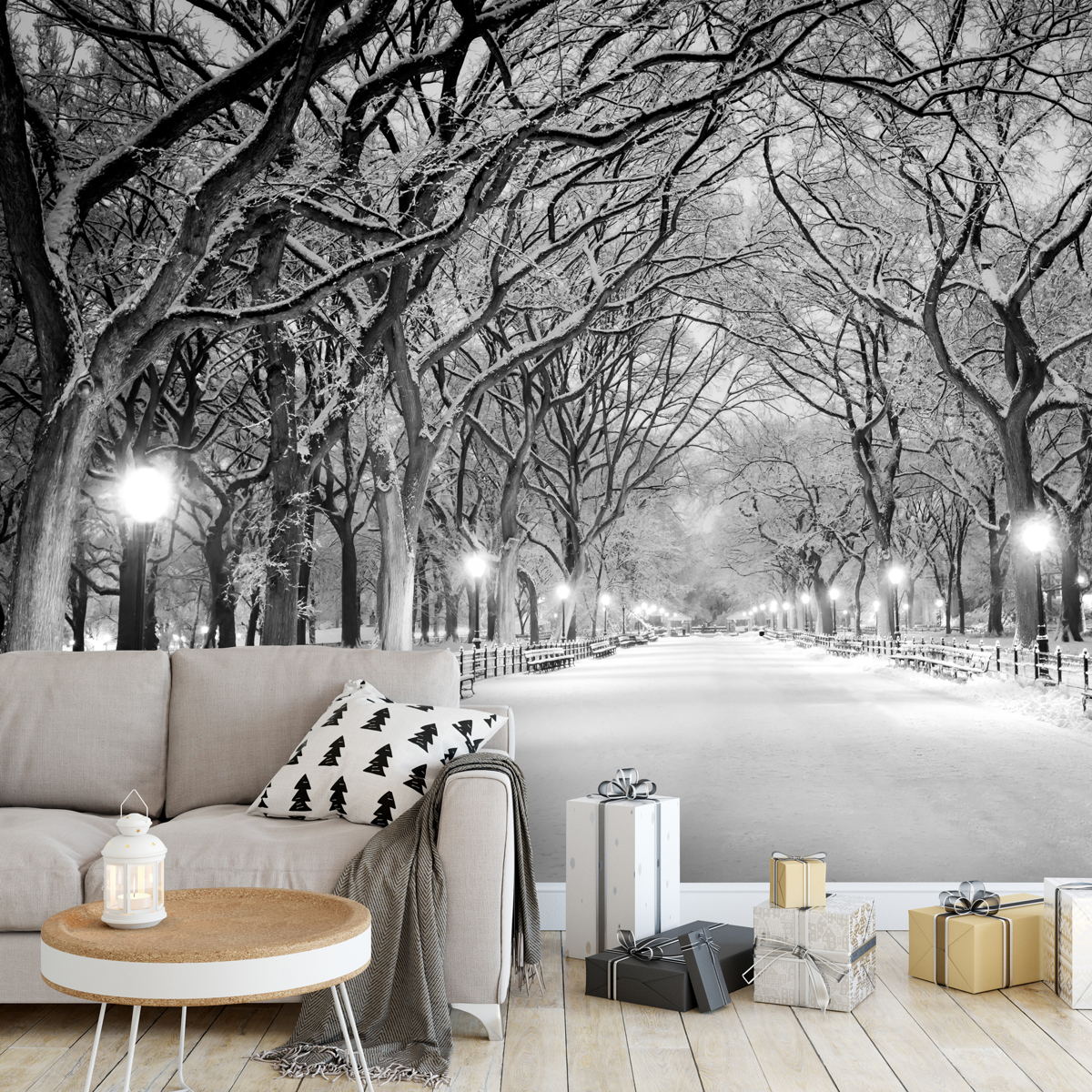 ---
Notes to editor
The peel and stick removable wallpaper is a great solution for temporary decoration during the holidays. As this material leaves no mess or damage behind on a correctly prepared wall, other designs are usually the perfect solution all year round for those in rented homes.
If customers carefully stick the mural back onto the backing sheet after use, they should be able to use it next Christmas. However, this cannot be guaranteed as it is down to the environmental factors and relies on the customer.
For more information, please visit https://www.wallsauce.com/us/how-it-works/peel-stick-wallpaper / https://www.wallsauce.com/ca/how-it-works/peel-stick-wallpaper
To view the Christmas designs, please visit https://www.wallsauce.com/us/wall-murals-wallpaper/winter-christmas-wallpaper-murals / https://www.wallsauce.com/ca/wall-murals-wallpaper/winter-christmas-wallpaper-murals
---
Wallsauce ships worldwide – Prices start from:
US - from $4.83 / sq ft or from $7.06 / sq ft on the removable wallpaper- https://www.wallsauce.com/us/
CA - from $5.48 / sq ft or from $7.62 / sq ft on the removable wallpaper- https://www.wallsauce.com/ca/
---
Nicole Yeardley Digital Marketing & Content Manager, Wallsauce.com