NEW Garden Wall Art from Wallsauce.com
Cheer up those garden walls this summer
Transform that boring, bare garden wall with premium metal prints from Wallsauce.com.
In an announcement last month, creators of made-to-measure wallpaper murals, Wallsauce.com introduced its expansion into premium aluminium prints. With its extensive image library of popular and exclusive designs, the print on demand brand has reached a new audience of print lovers.
Just in time for the long summer months, not only can these metal prints be hung to brighten a room, but they can transform your garden too.
When hung under shelter, the high-quality metal prints can brighten even the dullest of garden walls. Available in a range of sizes, opt for a single statement piece, or have some fun with an outdoor gallery wall.
Printed using environmentally friendly inks and the latest technology, the metal prints offer vivid colours and resistance to impact. Installation is as simple as hanging a regular picture. Delivered with a pre-assembled aluminium backing frame, simply adhere to your wall's needs which usually requires wall plugs and screws.
For more information, please head to Wallsauce.com.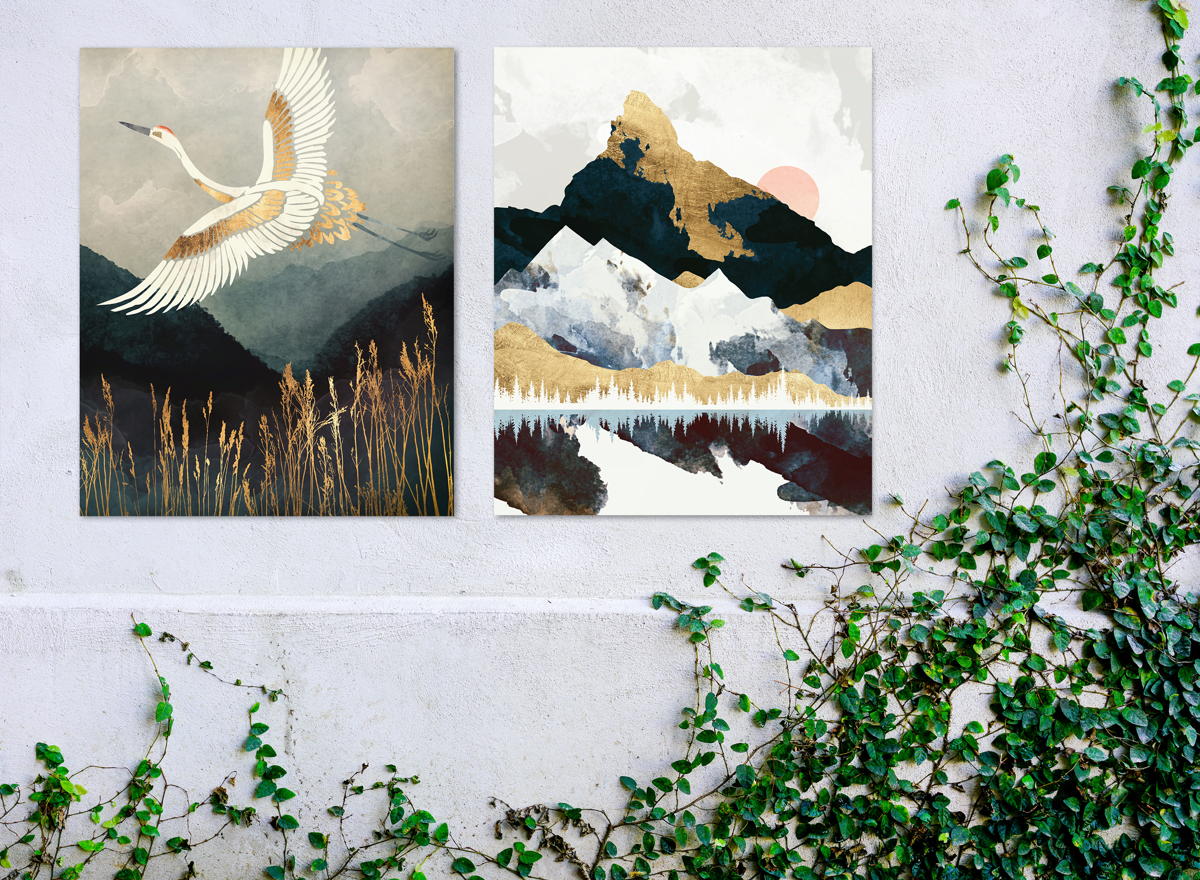 ---
Notes to editor
Currently, the metal prints are only shipped to UK addresses – Prices start from £65
For more information: https://www.wallsauce.com/metal-prints/
Check out our media gallery for more images: https://press.wallsauce.com/media
Nicole Yeardley Digital Marketing & Content Manager, Wallsauce.com