When Japandi Meets Maximalism
As inspired by this year's interior trend of oversized design
Ahead of this year's interior trend of bold, oversized design, creators of made-to-measure wallpaper murals, Wallsauce has assembled a collection of maximalist crane murals.
​
​These eclectic designs have been carefully selected for customers to perfect the maximalist look. With a primary color palette and a dash of pastel tones, the collection will allow creative juices to flow and allow for harmonising furniture.
The crane selection has further been inspired by 2021's Japandi trend as cranes are often recognized for symbolizing good fortune and longevity in Japanese culture. Teamed with delicate blossoms and Scandi-esque line patterns, the duo brings a classical element to modern, maximalist design.
Amy Hillary, the interiors writer at Wallsauce commented:
"Not only are our oriental crane murals an on-trend choice, but they are the perfect contrast of colour with dark tones. An alternative to the hugely popular dark floral wallpaper craze, these bird murals are the answer for maximalist living rooms or sultry master bedrooms.
Paired with a faux leopard rug, a feather lampshade and rich colorful velvet fabrics, you will perfect maximalist interior design with ease. After all, maximalism is all about contrasting patterned and colorful items. Something these oriental wallpapers can certainly step up to."
To view the full selection, head to the bird wallpaper collection at Wallsauce.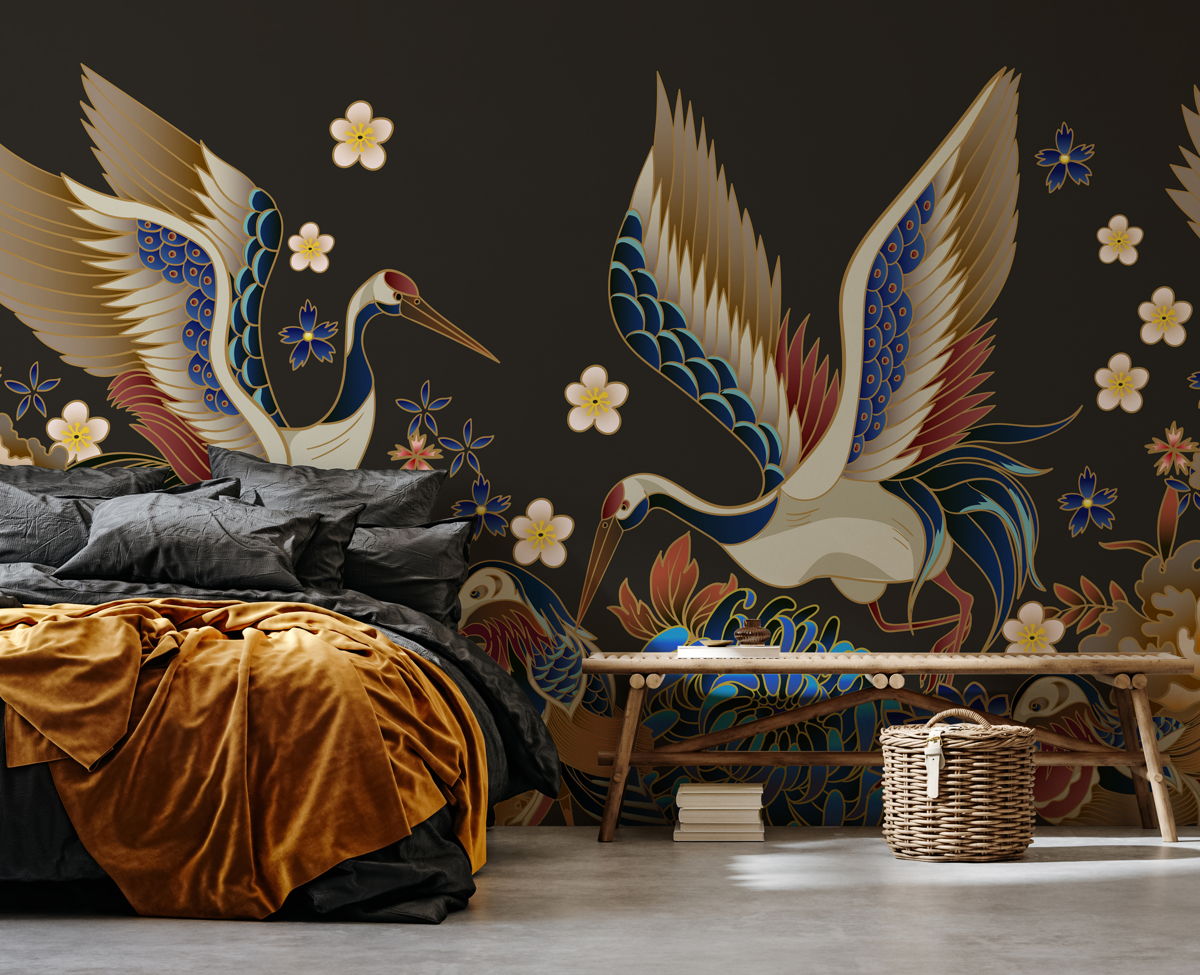 ---
Notes to editor
Wallsauce ships worldwide – Prices start from $4.92 / sq ft
View the full collection: https://www.wallsauce.com/us/wall-murals-wallpaper/bird-wallpaper-murals
Check out our media gallery for more images: https://press.wallsauce.com/media
Nicole Yeardley Digital Marketing & Content Manager, Wallsauce.com